BRAVILOR BONAMAT
BEAN TO CUP WITHOUT THE HASSLE
QUALITY AND SIMPLICITY
BRAVILOR BEAN TO CUP MACHINES
Bravilor Bonamat is a family business with a focus on quality and innovation. Bravilor develops, manufactures and supplies a large range of beverage machines. As with all of our manufacturers, Office Barista selects a small number of the machines most suitable for the office environment to feature in our range. In the case of Bravilor Bonamat, we have found that Bravilor's range of Esprecious bean to cup coffee machines ticks a lot of boxes - excellent build quality, reasonable pricing, and of course great drinks.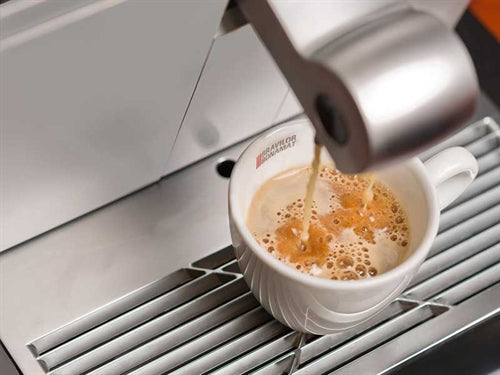 FOUR IN ONE
The Bravilor Esprecious range comprises the Esprecious 11, Esprecious 12, Esprecious 21 and Esprecious 22, all offering the same core features but with different combinations of bean hoppers and dry ingredients canisters to meet your specific requirements.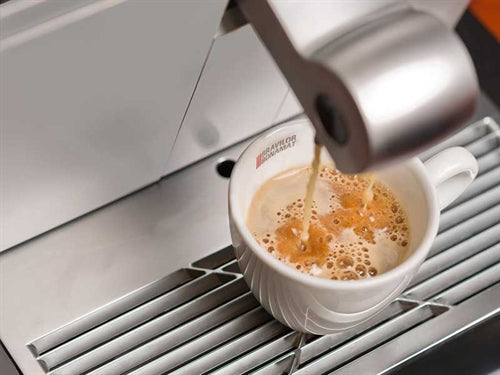 PERFECT ESPRESSO
The Bravilor Bonamat Sego offers perfect espresso every time and over 30 different drink options, offering your office quality and choice every time. This low maintenance bean to cup coffee machine is perfect for small shops and office coffee corners.

GOT A QUESTION FOR US?
02890 826 111