HELP ME CHOOSE
A HOT DRINKS MACHINE FOR:
---

Overview

Better coffee makes good business sense, whatever your business. Office Barista's range of professional coffee pod machines and bean-to-cup machines is specifically selected for the modern workplace. Reliable, easy to clean and easy to use, our office hot drinks machines serve a fantastic range of high quality coffees, teas and hot chocolates.

As an independent family business and authorised distributors for all of the leading providers of office coffee machines - including Keurig, Flavia and Bravilor  - you can trust Office Barista to give you expert advice and the best prices. Simply use the buttons above to see my suggestions for different workplaces.

---

Showroom

Bean to cup machines are a popular choice for showrooms - stylish machines serving impressive milk drinks. I tend to recommend the Bravilor Esprecious as an affordable, easy to clean option.

It's well worth considering the Bravilor Sego, this low maintenance bean to cup machine offers easy installation, an eye catching design and a wide choice of coffee specialises and flavours. For small showrooms you may also want to look at my recommendations for meeting rooms.

---

Meeting Room

The Keurig and Flavia ranges are ideal for meeting rooms: A great variety of high quality teas, coffees and hot chocolates; Easy for unfamiliar users to operate; No mess; Suitable for intermittent use; Back-to-back brewing - get down to business quickly.

The Keurig K150P is my top recommendation - a compact footprint, a colour touchscreen, plus the option to plumb, the small extra outlay is more than justified. Keurig's range of premium K Cup drinks, including Green Mountain coffees and Twinings teas are sure to impress your visitors. Whilst the Flavia Creation 600 is a little more expensive, it's a great option for larger meeting and seminar rooms, or for clients who want a fresh milk latte or cappuccino option.

---

Small Office

In a small office, the most important thing your hot drinks machine can do is look after itself! Both the Keurig and Flavia ranges are extremely low maintenance and yet offer a brilliant range of high quality ground coffees, real leaf teas and hot chocolates.

Opt for the Keurig K150 if you want large drinks and premium brands including Green Mountain coffees and Twinings teas, and don't mind binning the used pods yourselves. Go for the Flavia 600 if you want fresh milk lattes and cappuccinos, a wider range of teas including herbal teas, and an automated, integrated bin. If espressos are important or you want something extra stylish for an open-plan office, consider the Bravilor Sego.

---

Medium Office

In a medium office, you will find yourself getting through a reasonable volume of hot drinks, but may not have dedicated facilities staff with time to manage a machine. The Flavia Creation 600 is hugely reliable, with a great range of high quality yet affordable drinks and useful business features including a automatic cup sensor and integrated, automated bin, which keep mess and spills to an absolute minimum. It's very hard to get past this machine for a medium-sized office but if you have multiple break-out areas you may want to consider the Keurig K150.

I personally wouldn't go for a bean-to-cup machine as they don't do tea, which is likely to be the drink of choice for up to 40% of your staff and visitors but if you are happy to let the tea-drinkers serve themselves, the Bravilor Esprecious would be my pick of the bean-to-cups for affordability and ease of cleaning.

---

Large Office

Depending on the size and layout of your large office, you may be best served by more than one hot drinks machine. If ease, value and variety are priorities I recommend the Bravilor Sego, this low maintenance bean to cup machine offers easy installation, an eye catching design and a wide choice of coffee specialities and flavours. The Keurig K150 is well worth considering if you have multiple break-out areas - dot these machines throughout your office to create an informal atmosphere. You may also want to consider a bean to cup machine - the higher volume of drinks in a large office allows a bean to cup machine to begin to compete with pod machines on true cup cost, and you may have dedicated facilities staff to manage the machine.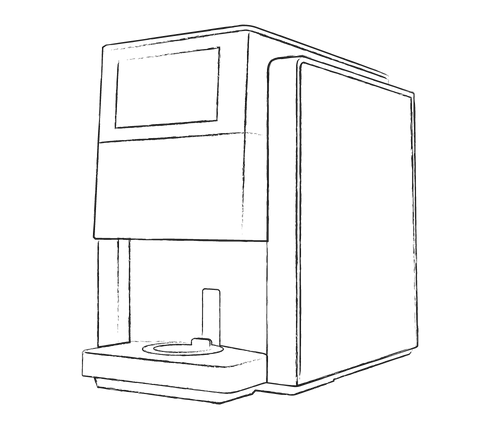 POD MACHINES
FRESHNESS, QUALITY AND CONVENIENCE WITH EVERY CUP
Most of us are familiar with domestic coffee pod machines - great for your kitchen at home, or even a very small office. Office Barista's pod systems provide the freshly brewed taste and convenience that coffee drinkers now expect, with the added choice, capacity, reliability and value required in the workplace. If you want a great value, low maintenance option, and the ability to offer a huge choice of fresh drinks including black and herbal teas and hot chocolates, then one of our pod systems will be right for you.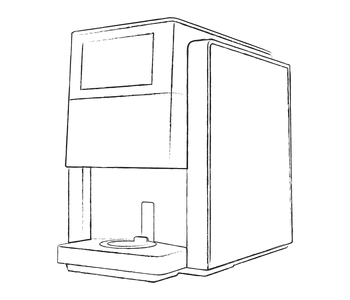 BEAN TO CUP
THE NEXT BEST THING TO A BARISTA
Bean to cup coffee machines grind coffee beans individually for every drink and can deliver the ultimate in indulgent coffees. With beans stored in hoppers and fresh milk, bean to cup machines require careful management to deliver to their full potential. And whether you choose to lease your bean to cup machine or purchase it outright, it will represent a significant investment. To help you get it right, Office Barista has carefully selected a small range of the best bean to cup machines on the market, offering a great balance of features, value and reliability. LAVAZZA COFFEE
Italy's Favourite In Your Workplace
Lavazza Coffee has long been Italy's favourite & its our favourite too so we have made sure it's available for all of our customers whether you have a bean to cup coffee machine or a Flavia tea & coffee machine. Lavazza Coffee has excellent single serve options including flat whites, lattes, cappuccinos & mochas while Lavazza beans make for tasty, aromatic, bean to cup perfection. We wouldnt put anything else in our machines!