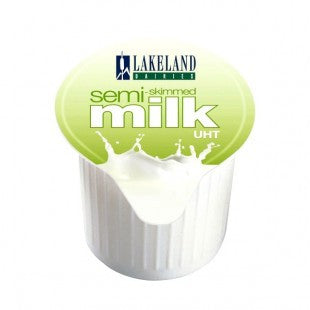 Lakeland Dairies Semi Skimmed UHT Milk
Lakeland Dairies UK have more than 100 years of tradition & excellence using Fresh milk produced from green pastures on 2,200 family owned farms to produce the highest quality dairy food products .120 Milk Pots, Semi Skimmed. An office coffee cup supplies essential. 
* Contains Dairy




GOT A QUESTION FOR US?
02890 826 111