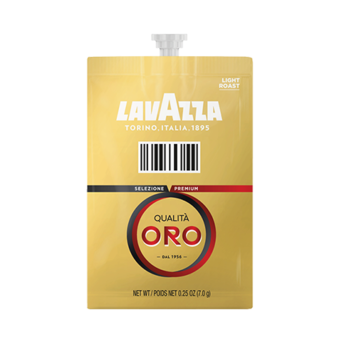 Flavia Lavazza Qualita Oro Coffee
Flavia Lavazza Qualità Oro is the symbol of Lavazza's ability to create exceptional coffee blends, every time. The 100% Arabica beans from Central & South America have an inviting dark colour & velvety texture with notes of fruit & flowers. You will love its sweet & refined taste. 
*100 sachets for use in Flavia coffee & tea machines
** Lavazza Professional UK Flavia Touchscreen Coffee Machines are great alternatives to traditional coffee vending machines. 




GOT A QUESTION FOR US?
02890 826 111