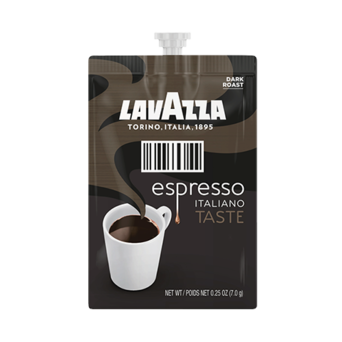 Flavia Lavazza Espresso Italiano Coffee
Since 1895, four generations of the Lavazza family have devoted their lives to the pursuit of coffee perfection. One delicious cup of Espresso Italiano , and you'll know why it's Italy's favorite coffee. Let our passion be your pleasure. 100% Arabica blend from Central and South America with highly aromatic notes and a deep, rich flavour, this traditional recipe has a uniquely Italian coffee aroma. 
* 100 sachets for use in Flavia coffee & tea machines
** Lavazza Professional UK Flavia Coffee Touchscreen Machines are great alternatives to traditional coffee vending machines. 




GOT A QUESTION FOR US?
02890 826 111