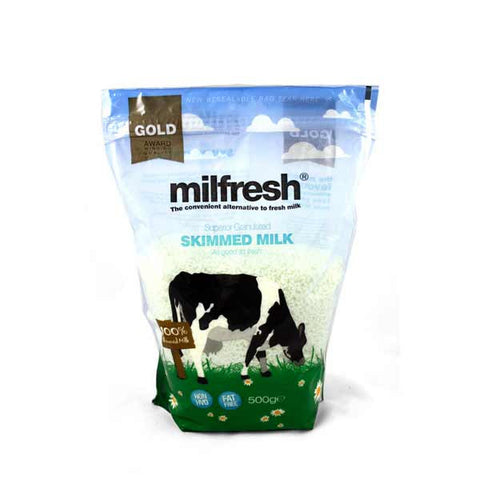 Milfresh Gold Granulated Skimmed Milk (10 x 500g)
Milfresh Gold is the new name for Superior Granulated Skimmed Milk. It has the same great 100% skimmed milk, creamy Milfresh UK taste that you love in your coffee cup and is now fat free! Still reliably clean, its our best ever milk. 10 x 500g resealable bags. Perfect for your bean to cup machine!
* Contains Dairy
** Delicious with Lavazza Coffee




GOT A QUESTION FOR US?
02890 826 111